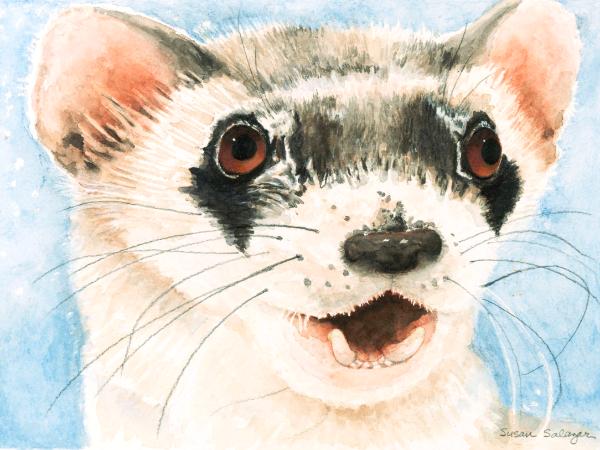 Whaaat...!
Portrait of a American Black Footed Ferret. Accepted in the 2009 Foothill's Annual Wildlife Art Exhibit. Mixed Media artwork. Original, giclees, prints and cards are available.
Thank you for stopping by Susan Salazar Art
All images and content contained within this website are copyright protected and should not be used without specific permission from the artist, Susan Salazar.
RSS
|